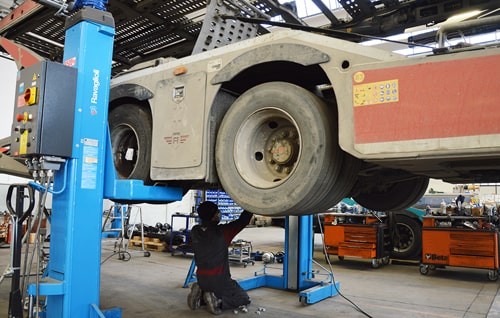 La ROLFO SERVICE is always at your disposal to solve any problem that may arise.
Our staff is ready to respond to every customer's need quickly and with the utmost professionalism and competence that have distinguished them for many years, guaranteeing a warm welcome and comfort during the wait.
The staff are professionally trained in repairing industrial vehicle bodywork, from dismantling to carpentry repair and repainting, as well as being highly specialised in terms of hydraulic, electrical and pneumatic systems.
The workshop, with over 2,500 square metres of covered space, is equipped with 3 overhead travelling cranes, mobile lifting columns (capable of lifting an entire truck), a paint oven, machinery and diagnostic tools to support the personnel.