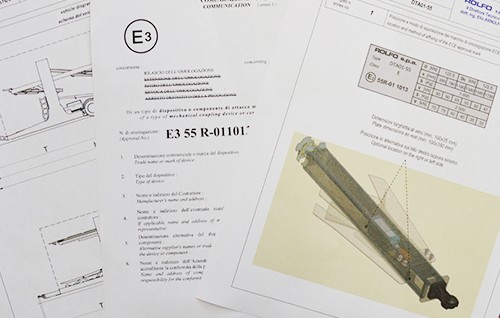 The European Homologation is the first step for a Manufacturer/Importer to market and therefore make circulate a vehicle he/she produces/imports on the roads.
The ROLFO Group holds:
European type-approvals for all products in the price list, mainly issued by the Italian Ministry of Transport and the Spanish Ministry of Transport.
National homologations in France, England, Belgium, Russia and other European and non-European countries.
We are able to provide individual homologations (valid for a single vehicle) in cooperation with German homologation bodies and in general all the documentation for registration where it is not possible to obtain homologation directly (Non-EU countries).